-->
"I have a recurring nightmare where I am performing CPR on a patient who turns out to be my husband.
Last Monday, my nightmare nearly came true.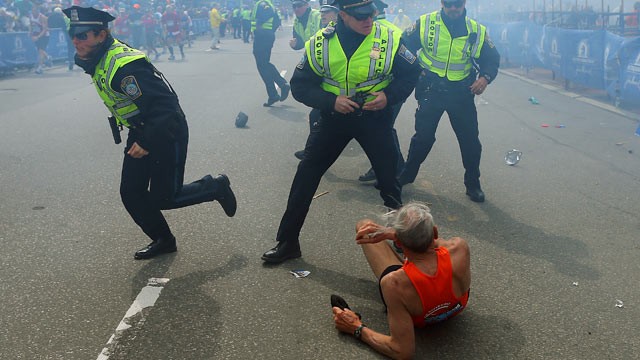 It was 2:50 p.m., and the Massachusetts General Hospital ER was filled to capacity.
In the section where I was working, my patients were critically ill, with strokes, heart attacks and overwhelming infections. Even the hallways were packed with patients receiving emergency treatments.
A call over the loudspeakers announced that there had been two explosions. Many people were injured. That's all we knew."
This is how last Monday began. The rest of my story, and my husband's, is in my NPR piece.
It's been a very long week in Boston.
I will write more of my reflections in the days to come, about destruction and terror, but also about collaboration and courage.
Thanks to everyone for your support and well wishes during this trying time for our city.